Dry, normal, greasy, or a mixture? Get to know your skin type!
Knowing your skin type well is one of the most important things you can do to know how to care for it and which products are best for your skin.
Whether you are a man or a woman, no matter what color your skin is, the first factor in choosing beauty products is which skin type they're meant for.
The Four Different Types of Skin :
Dry skin : Dry skin produces less sebum than normal skin does. The skin is thin, sensitive, and tightens after washing.
Normal skin : This type of skin is the perfect skin everyone dreams of having! It combines softness with smoothness and doesn't show imperfections. It doesn't shrink and the pores are tight
Greasy skin : The face constantly appears shiny, even if it is washed two times a day. Greasy skin is generally the thickest, and it is subject to imperfections and black dots.The pores are dilated and the texture of the skin is irregular.
Mixed skin : In between dry skin and greasy skin, mixed skin is often greasy in the middle (forehead, nose, chin), and dry on the cheeks and temples. The pores are visible and the skin might show imperfections.
Once we have arrived at adulthood, our skin type doesn't change, and no treatment will change it. Therefore, learn to love your skin, to respect it and take care of it by giving it care adapted to its needs. It will thank you!
A Little Test to Get to Know your Skin Type
If you don't already know your skin type, you can take the "tissue paper test." : : 
Clean your face with a cleansing gel, then wait 30 minutes to an hour. Don't put on moisturizer. That could ruin the results of the test.
Put two strips of tissue paper on your face. One piece should go down the center of the face, and the other should go against the cheek and temple.
Wait for a few seconds and look at the paper. It will tell you your skin type :
If there isn't any grease on the paper, your skin is between normal and dry. ;
If the paper placed on the middle of your face shows traces of grease but the other does not, your skin is mixed.
If there are traces of grease on both strips of paper, you have greasy skin.
This test will allow you to get a bit of an idea of your skin type, but only a dermatologist can give you a real diagnosis.
What Should I do now that I Know my Skin Type?
No type of skin is prettier than the others. There are simply different ways to take care of it.
If you have dry skin, the most important thing is to keep it hydrated. In order to do this, you must drink enough. You should try to drink 1.5 liters of water per day.
Then, you should choose products that won't agitate the skin and are moisturizing.
After you have washed your face, ideally one to two times per day, dry your skin with gentle blots.
To finish, gently apply, in the morning and evening, a moisturizer r to relieve tightening in your skin and protect your skin from outside agitation.
If you have normal skin, use care products daily and nightly  to preserve the freshness of your skin.
You can even do, from time to time, a light scrubbing to eliminate impurities and dead skin cells.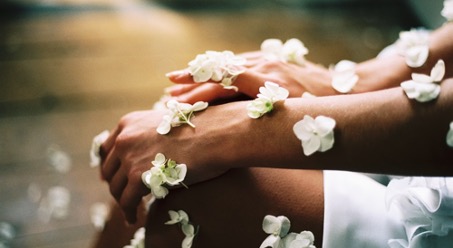 If you have mixed skin, your first goal will be to reestablish balance between the dry and greasy zones on your face.
Begin by hydrating your skin daily with a light, non-greasy care product that won't clog your pores.
You could even apply, once per week, a purifying mask on the T zone and on the cheeks and a hydrating mask on the rest of your face.
If you have greasy skin, you shouldn't forget about hydrating it. Even greasy skin, after all, needs to be hydrated. It's simply a matter of choosing a care product that is light and fluid.
Do not use an ultra-covering foundation and use mattifying powder lightly. If you do not follow this, your skin will suffocate, produce more sebum, and shine even more.
Related products
Comments (0)
No comments at this moment