SNAKE VENOM CREAMS AND SKINEANCE, A STORY OF LOVE THAT LASTS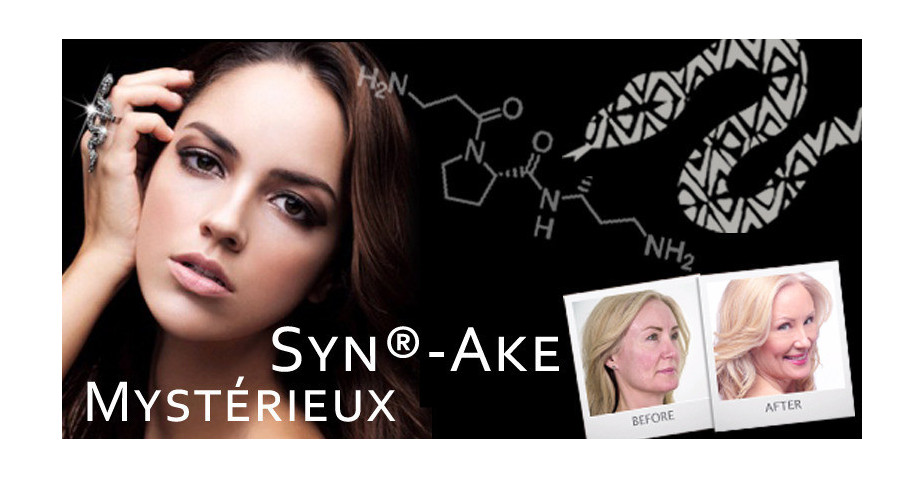 Skineance and snake venom is a love story that lasts! With more than a million jars sold, over eight years of collaboration, a continuously expanding cosmetic range, visible results, a strong American ambassador - Andrea Anderson - and loyal customers attached to the range, it's safe to say that snake venom is an endlessly successful beauty ingredient!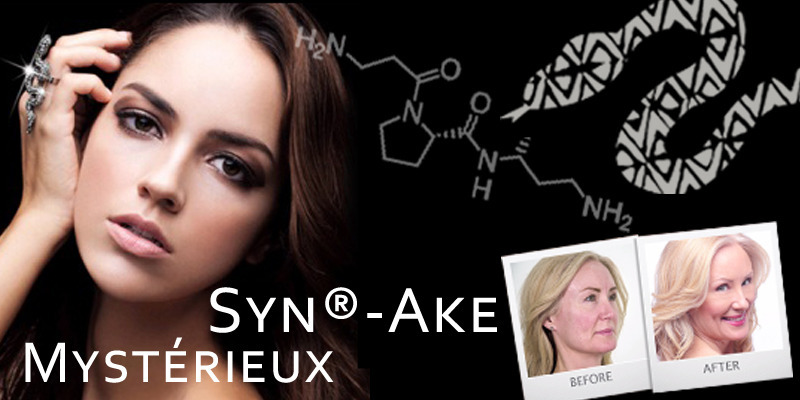 Why has this lasted and what is the secret of its success?
The secret of its success is found in the iconic active ingredient that is present in the daily cream but also in all of the other care products in the snake venom line.
Syn®-Ake of Course!
Syn®-ake is a laboratory-produced tripeptide similar to snake venom whose effects it mimics. The snake paralyzes its victim by injecting it with venom; syn®-ake will stop microscopic facial contractions that cause wrinkles by freezing subcutaneous muscles, like Botox does. In other words, it freezes the tissue found under wrinkles and relaxes it, which smooths the skin. The wrinkles can then absorb other anti-aging agents - Aloe Vera, Rosier Muscat oil, collagen - which hydrate, refirm, and tone your skin. It's as simple as that!
Developed in a world-renowned Swiss laboratory, syn®-ake has many competitors in the market for anti-aging cosmetics, but none to this day has been able to equal its effectiveness. It is due to more than 30 years of experience researching snake venom that this laboratory was able to create syn®-ake, with the anti-aging results we know it to have. It is no coincidence that it received 1st prize in the Swiss Technology Awards!
Skineance's Snake Venom Care Products
It is due to syn®-ake that Skineance's snake venom care products are so effective! Think long and hard before you consider surgical intervention to get rid of lines and wrinkles. The solution may not be as risky or expensive as it appears. Our extensive range of care products with syn®-ake presents a great alternative. It's effective, recognized, and at a reasonable price!
Andrea Anderson, our Representative
Skineance owes it to our representative, Andrea Anderson. An American actress, she spreads the word about the snake venom product line. The line, which has now grown and includes nine products for a complete skin care routine is oh so marvelous for the skin.
All of the Line...And More!
Snake venom takes care of your skin day and night (creams for day and night), but also the most sensitive zones on your face (serum for sensitive zones). It allows you to put on makeup (BB cream) and to completely remove your makeup (exfoliator and micellar water). Thousands of people can't bear to be without it!